Emart Inc. and THACO completed the transfer of Emart hypermarket business in Vietnam
The above transfer agreement was signed by the two parties at the end of May 2021. Within the cooperation framework, THACO will be responsible for operating, managing and expanding the Emart supermarket system in Vietnam. Emart Korea will send a senior management team and maintain the supply of private label goods from Korea at competitive prices. Thus, doing business in Vietnam will not have any changes and always bring Vietnamese customers the same shopping experience with Emart supermarket systems in Korea and around the world.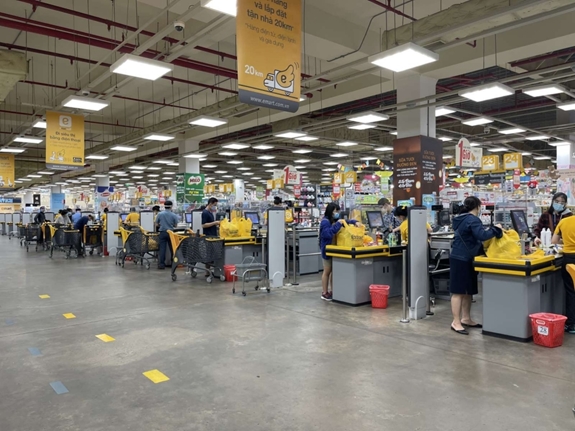 Emart Go Vap Trade Center is officially owned and managed by THACO.
THACO will expand the system of Emart hypermarkets not only in big cities but also in other provinces spanning Vietnam. Specifically, in 2022, THACO plans to put into operation 2 more stores in Ho Chi Minh City, and will expand the system with 10 stores operating in 2025. At the Annual General Meeting of Shareholders ( General Meeting of Shareholders) in 2021, following the strategic direction of development into a multi-industry industrial group, THACO has also announced the establishment of THISO International Trading and Service Joint Stock Company (THISO) to invest in the development of diverse industries. commercial service business (including: Supermarket, convention center - wedding party, F&B, indoor entertainment - entertainment...) through franchise cooperation, joint venture with commercial partners brand and self-invest in development.

It is known that Emart Inc (Korea) currently owns the system of Emart hypermarkets, Emart Everyday mid-sized supermarkets, Emart24 convenience stores with more than 5,100 sales points in Korea and a system of stores in the US. Mongolia, and the Philippines. Emart Inc. is a member company of Shinsegae Group - Korea's oldest and largest retailer with an integrated retail value chain, which also includes: Specialized stores, malls, department stores, boutiques duty-free, high-end outlet, fashion, cosmetics, F&B, E-commerce, and complementary businesses such as construction and information technology.